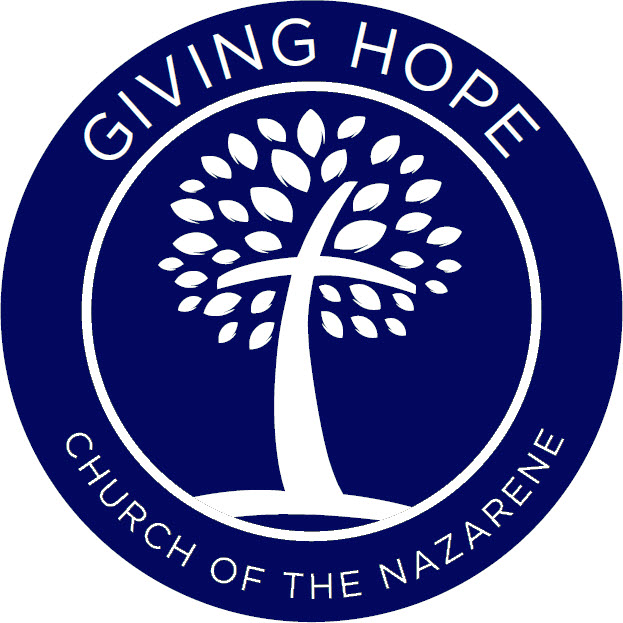 The final message by Pastor Jen @ Giving Hope
II Corinthians 4:5-12; I Kings 19:1-18
2 Corinthians 4:5-12 New International Version (NIV)
For what we preach is not ourselves, but Jesus Christ as Lord, and ourselves as your servants for Jesus' sake. For God, who said, "Let light shine out of darkness," made his light shine in our hearts to give us the light of the knowledge of God's glory displayed in the face of Christ.
But we have this treasure in jars of clay to show that this all-surpassing power is from God and not from us. We are hard pressed on every side, but not crushed; perplexed, but not in despair; persecuted, but not abandoned; struck down, but not destroyed. We always carry around in our body the death of Jesus, so that the life of Jesus may also be revealed in our body. For we who are alive are always being given over to death for Jesus' sake, so that his life may also be revealed in our mortal body. So then, death is at work in us, but life is at work in you.
1 Kings 19:1-18 New International Version (NIV)
Now Ahab told Jezebel everything Elijah had done and how he had killed all the prophets with the sword. So Jezebel sent a messenger to Elijah to say, "May the gods deal with me, be it ever so severely, if by this time tomorrow I do not make your life like that of one of them."
Elijah was afraid and ran for his life. When he came to Beersheba in Judah, he left his servant there, while he himself went a day's journey into the wilderness. He came to a broom bush, sat down under it and prayed that he might die. "I have had enough, Lord," he said. "Take my life; I am no better than my ancestors." Then he lay down under the bush and fell asleep.
All at once an angel touched him and said, "Get up and eat." He looked around, and there by his head was some bread baked over hot coals, and a jar of water. He ate and drank and then lay down again.
The angel of the Lord came back a second time and touched him and said, "Get up and eat, for the journey is too much for you." So he got up and ate and drank. Strengthened by that food, he traveled forty days and forty nights until he reached Horeb, the mountain of God. There he went into a cave and spent the night.
And the word of the Lord came to him: "What are you doing here, Elijah?"
He replied, "I have been very zealous for the Lord God Almighty. The Israelites have rejected your covenant, torn down your altars, and put your prophets to death with the sword. I am the only one left, and now they are trying to kill me too."
The Lord said, "Go out and stand on the mountain in the presence of the Lord, for the Lord is about to pass by."
Then a great and powerful wind tore the mountains apart and shattered the rocks before the Lord, but the Lord was not in the wind. After the wind there was an earthquake, but the Lord was not in the earthquake. After the earthquake came a fire, but the Lord was not in the fire. And after the fire came a gentle whisper. When Elijah heard it, he pulled his cloak over his face and went out and stood at the mouth of the cave.
Then a voice said to him, "What are you doing here, Elijah?"
He replied, "I have been very zealous for the Lord God Almighty. The Israelites have rejected your covenant, torn down your altars, and put your prophets to death with the sword. I am the only one left, and now they are trying to kill me too."
The Lord said to him, "Go back the way you came, and go to the Desert of Damascus. When you get there, anoint Hazael king over Aram. Also, anoint Jehu son of Nimshi king over Israel, and anoint Elisha son of Shaphat from Abel Meholah to succeed you as prophet. Jehu will put to death any who escape the sword of Hazael, and Elisha will put to death any who escape the sword of Jehu. Yet I reserve seven thousand in Israel—all whose knees have not bowed down to Baal and whose mouths have not kissed him."
Hide me behind your cross, Lord Jesus. Articulate the Father's heart through my voice and let the Holy Spirit breathe new life to us, opening our ears to hear the message of God. Amen
You may be seated.
There is a book you may have heard of. It is called Alexander and the Terrible Horrible No Good Very Bad Day. It is intended to teach children, and I suppose their parents as well, that bad days are temporary and they affect all of us – even when it feels like we are all alone in our bad circumstances. Alexander wakes up with gum in his hair and everything after that is just wrong for him all day, right down to not getting to wear his favorite pajamas that night as he goes to bed. All day he says he'd like to move to Australia, certain that in that magical place no one has Terrible Horrible No Good Very Bad days. Finally he realizes that tomorrow will probably be better and that even in Australia, there are bad days.
Sometimes I think we read our Bibles and listen to the stories in them as if we were expecting that it is like the Australia of Alexander's imagination: there are no bad days, there are no terrible moments, there are only instances of God making everything work to good. Certainly, we sometimes convey that to children in Sunday School as we tell stories of heroic David and paint our nursery walls with cute pictures of Noah's ark full of cartoon animals.
Perhaps there is nothing too wrong with giving that kind of bubble gum coverage to the Bible stories we learn in our youth, but I think it is important to note that most of the time, the stories in scripture are way more like the Alexander in reality – they wake up with a crappy day and it just kind of follows them around, until in Scripture, God either intervenes or shows them what it could look like.
This story of Elijah is one of my favorites – in fact, I have preached on it before, speaking of focus and talking about how when we lose focus we lose sight of what matters. Today, I bring you this message because I think we can all relate to what Elijah was feeling. Because Elijah has just had what could only be called the opposite of a terrible horrible no good very bad day – he made a bet with the King of Israel and he won: King Ahab's Baal priests have all been destroyed. Elijah won, because God showed up and showed off and the wonder of that moment should have carried him for weeks…except within just a day or so, Elijah is on the run, hiding out, and ready to give up.
He had every reason to trust God. He had survived drought and famine and a murderous queen Jezebel. He had been taken care of, fed, healed and confronted God's enemies – and still, he ran and hid and kind of pouted…listen to what he says: . "I have had enough, Lord," he said. "Take my life; I am no better than my ancestors."
He. Can't. Even.
What makes this narrative so powerful is not how Elijah is afraid and feeling alone and dejected, although those things are all true.
It is how God reacts in that moment: God feeds him, God gives him rest, and then God calls him to a new place and a new effort, reassuring him that God isn't done, God hasn't lost, and he is never alone.
Elijah acts a little like a toddler throwing a tantrum, and God does what any good parent does: he gives him a snack, a nap, and a distraction!
Seriously, though, it is in God's response that we can find comfort. God didn't call Elijah a failure even though the people didn't listen to the message.
God didn't scold Elijah for being worn out after fighting so hard.
God didn't erase Elijah's work as though it were nothing.
God, instead, pulled him up and got him going as soon as it made sense to do so.
That's what God does.
We have spent many hours and days and months in this town working to bring the light of the Gospel to the people who live in darkness. Not only is that our reading from Isaiah today, but it is also part of the reading in II Corinthians for this message: The people living in darkness have seen a great light.
We have been that light sometimes. We have stood in this place and done what God has called us to do.
Paul says that he experienced so many disappointments and discouragements in how he was treated, in what he encountered and how even, the churches he planted and ministered to reacted to the Gospel or lived it out later. But what he says is even though he has encountered all of these things: he does not give up the Gospel. He does not give up living out what God has called him to. We know that the dying off of the old is necessary to bring out the new, he says, and he means that as we die in Christ, our new life brings us forward with joy and hope so that we live in light even as the world turns dark around us.
After the first message I ever preached, the pastor's wife came up to me and handed me a slip of paper with this scripture from I Corinthians on it, and she said "when ministry gets hard, and it will, remember this promise"
She was right. But the promise holds true. What was true for Elijah, what was true for Paul and what remains true for each and everyone of us is this: We have this treasure in jars of clay. The Holy Spirit continues to empower and embrace and enfold us and move us forward in the proclamation of the gospel.
If you have found Jesus and you have loved him and you have been filled with the Holy Spirit, the closing of this church or any other matters little to the job that you have been given: to proclaim the good news of Christ Jesus to everyone around you, by living loved, by loving your neighbors, by loving God.
I am going to enter a season of ministry in the context of my family for awhile. I will likely visit several churches, looking for a final new church home. Knowing myself, it will be a challenge to not get busy right away in serving, because that is what I know I am called to – but I am going to wait, because I know God is providing me this time for that purpose. Even so, my life will reflect my Savior. My faith will be visible in how I live and how I love and I will continue to grow in the grace and faith of the Gospel of Jesus Christ.
But when God is ready for me to resume ministry in this sphere, the sphere of pastoring a church, the sphere of shepherding God's people well – I will always and can always only answer yes. I pray that you too will take a season of rest – take a nap, if you will. Get fed for awhile. And then be listening for the next place God will call you to serve – because God will always have a place for you, if you are ready and willing. I know you can, I trust you will. We have loved and served together well – I will miss you all, but I promise even though this may have been a terrible horrible no good very bad season in our church life, some seasons are like that – even in Australia.